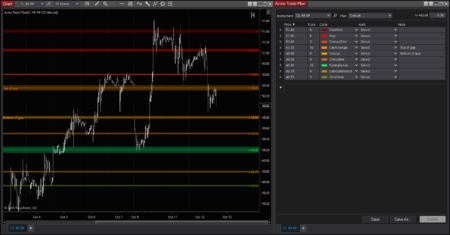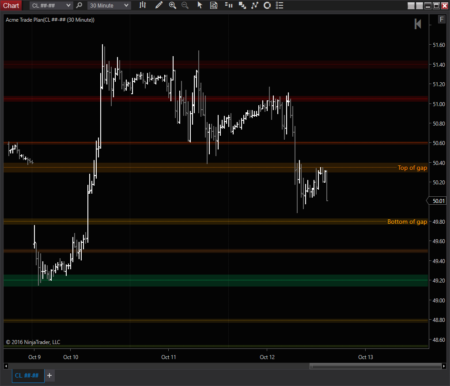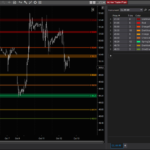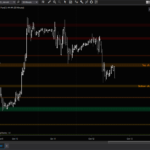 Trade Plan
$79.00
With your current tools, can you quickly, easily and – when you are in the heat of battle – know exactly when to execute your plan? With Acme, you definitely can. If you are a price-level trader, this is one pack you won't want to find yourself without.
Includes indicator and how-to guide for installation & configuration.
Description
Additional information
Description
Create, edit and manage as many plans as you need for each instrument you trade using the Acme Trade Plan Editor, view them on the chart with the Acme Trade Plan indicator
Create plans with important price levels using many time frames, view them on another. Take all those key weekly, monthly, and news-event driven prices, label them and place them on an intraday chart. No need to flip between charts in the heat of the moment!
Switch plans, hide/show a plan and refresh right on the chart without the need to go back to change indicator parameters.
Bulk-adjust plan levels up or down at rollover time (or any time).
View the same plan on multiple charts.
Colors, audio alerts, highlighting are all completely configurable.
Additional information
| | |
| --- | --- |
| Supported Markets | Futures, Stocks & ETFs, Forex |
| Time Frame | Intraday, Day, Long Term |